"Ich überschritt die Grenze zu einer anderen Welt, einer Welt voller Lachen und Staunen."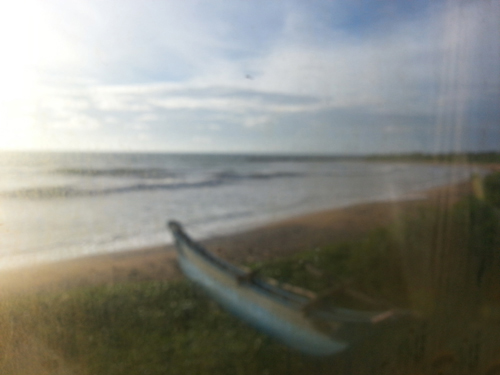 THE WHITE RAVEN
A Shamanic Journey to the Source of my Strength
"I crossed the border to an amazing new world full of marvel and mirth."
Ravena Wolf finds herself shattered after her relationship broke up. In the loneliness of the Finnish woods, where she seeks refuge, strange things happen: A wolf visiting, a lake within a lake, and a voice that speaks to her. Is it real or is it a dream? Marveling, she embarks on a great journey beyond time and space, thus not only working her way back into life, but finding inner peace and harmony with everything that is. A report from the other side of reality; touching, magical and full of suspense.
It is her shamanic experiences that help Ravena Wolf work her way back into life after a failed relationship. Discovering the other side of our reality, she enters a world full of marvel and mirth. On her shamanic journeys she experiences the wisdom and tenderness of her companions from the other world. They guard and inspire her to develop inner strength and a sense of being protected. Starting in Finland, her spiritual path leads her to a vision quest in the Sahara, and deep experiences in the Mountains and rainforests of South America, that bring her to her limits and beyond.
Her report is soul food and inspiration, not only for those who have already embarked on the shamanic journey, but also for those who yearn for fulfillment and sense in their everyday life. Ravena Wolf encourages us to follow our inner voice and trust our spiritual path.
"Sometimes, during my daily routine, I hesitate and ask myself: Is this where I am supposed to be? Does it feel right? And ever more often the answer is 'Yes! There is no place I would rather be. Just a human on Earth.'
          I still cannot fly, although actually I consider it possible. However, it might be this little 'actually' that keeps me grounded. And that might be a good thing, too."
Feedback "The White Raven"
"Those who love Paolo Coelho's 'Alchemist', will love Ravena Wolf's 'White Raven', finding themselves unable to put it aside. (…) This book is a gift to yourself and to anyone who falters and for whom life has lost its meaning."

"This book is, literally speaking, dream-like. It seems to be science-fiction, but you realize, every page you read, that this is true experience."

"It all begins so lonely and withdrawn. Uncompromisingly Ravena Wolf writes about her pain. To be forsaken, empty and discarded. Then, uncalled for, the journey begins. It is a journey inwards, a wolf, a lake within a lake… Something awakes, never to leave again, neither the author, nor us."

"In times when so much is possible, and so little comprehensible, this 'travelogue' by Ravena Wolf appears like a light, that starts out with a twinkle and grows to a shine. (…) Whether you call it shamanism, religion or spirituality, it is furthermost one thing: The perception of essence. And the desire, even the need, to activate one's own power and creativity. And the growing certainty that only on a path like this something begins to shine that cannot be extinguished anymore, that carries you through crisis and can even brighten up other people's lives."